My Husband Must Sleep With Me 4 Times A Week Else I Will Cheat – Blessing Abu
A lady called Blessing Abu took to her facebook wall to write that her husband must sleep with her atleast 4 times a week or she will cheat on him, in her words it means she can do anything just to be satisfied herself even if it means cheating on her husband.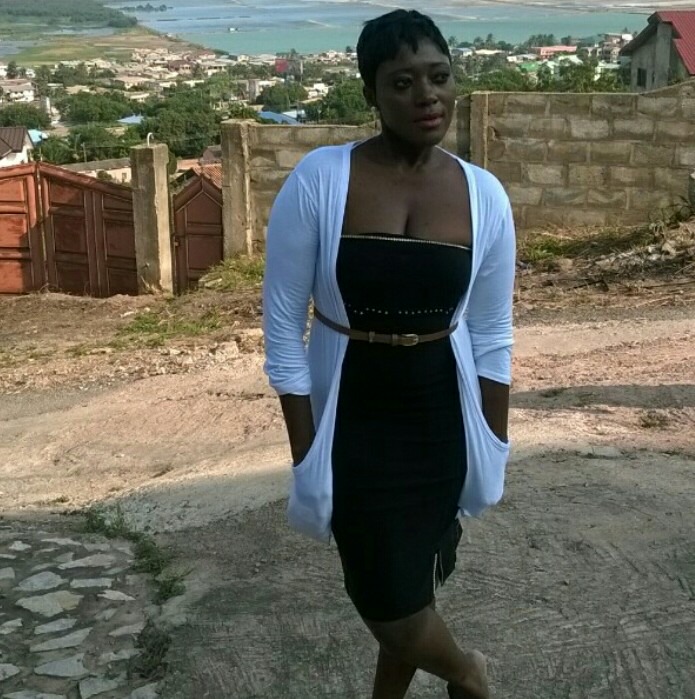 In her words; 
I want to marry a man that will be able to have sex with me atleast 4 times a week so i wont cheat on him…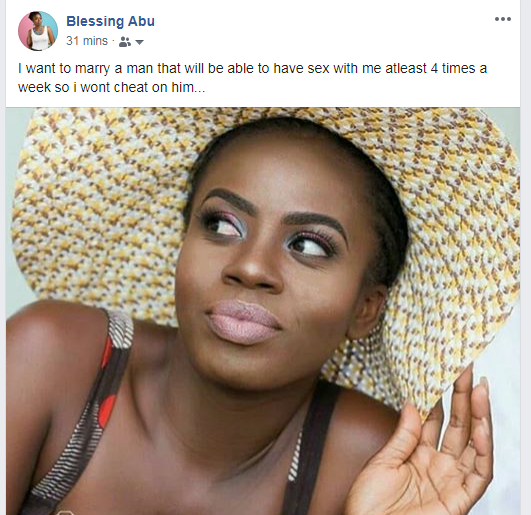 With this kind of text coming from a lady, it makes men get scared of marriage because talking about making love atelast 4 times a week isnt easy especially when the marriage is over 10 years. What do you think of this?
Does she look like one that will make a good wife? Will youo marry such a lady?
Let us hear your comment.