Reality TV star Tacha announces that she is ready to focus on her own house, reveals she is need of a home decorator
Reality  TV star, Natacha Akide, also known as symply Tacha, took to her Instagram to announce that she is ready to focus on her house.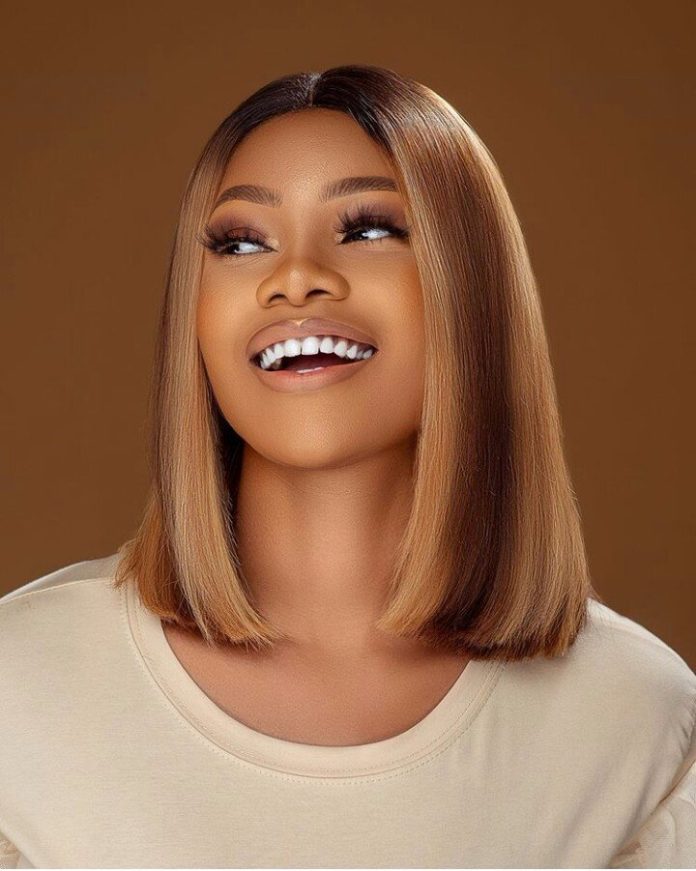 One thing all Big Brother Naija housemates seem to have in common is the ability to stir up drama on social media and Tacha, somehow, manages to be one step ahead of others.
The reality TV star decided to reveal her plan days after her rival, Mercy Eke held a housewarming party which the former didn't attend.
The controversial celebrity also took to her social media space to hint that someone is trying to copying her every move.
Tacha also revealed that she is need of a home decorator to help out in the setting of her new home.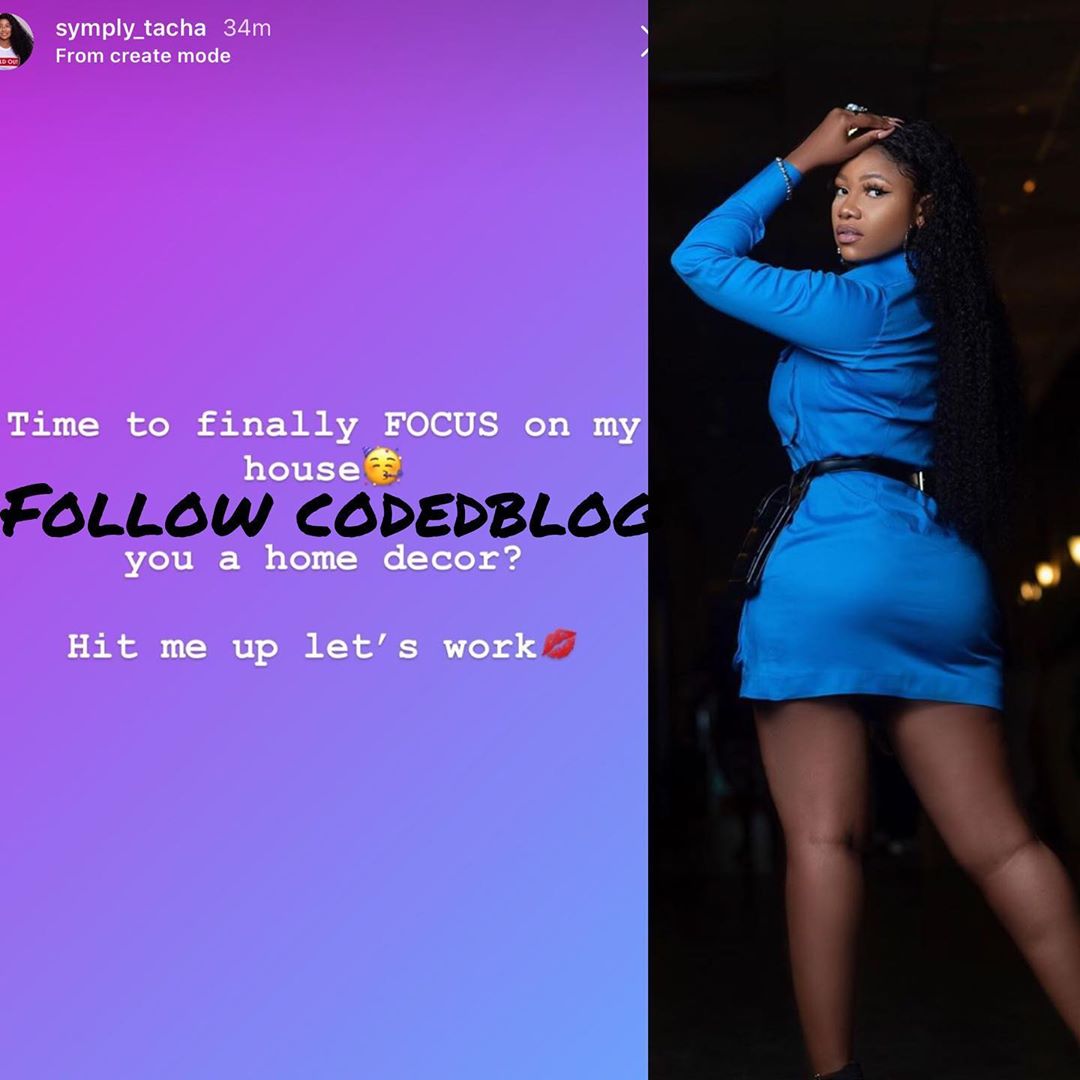 Mr Eazi gets jealous as Temi Otedola reveals her favourite singers
Banku Music pioneer, Mr Eazi has expressed how jealous he feels after his girlfriend, Temi Otedola revealed that the artistes she enjoys listening to.
Temi Otedola in a tweet she posted wrote that the best days are best spent listening to American singers, Dinah Washington and Billie Holliday.
Mr Eazi who got jealous over the post replied her with,
Lie lie!! I no go agree!! The best Days are spent with Oluwatosin R.A Ajibade aka Don Eazi the magnificent!!
"I Wear Bra To Help Men From Going Crazy" – Eva Alordiah Flaunts N*pples In New photo
Nigerian rapper Eva Alordiah has revealed why she wears bras and why she doesn't like it.
The rapper who shared a photo showing her npples also wondered what men find arousing about npples that makes them go crazy.
According to her, she only wears bras just to prevent men from "going crazy over the nipples."
She wrote:
"Nipsey Hustling. I don't like bras. Generally I just think Bras are so uncomfortable. For me. And I am not the only woman who feels this way.
Can someone, a man, please explain to me what it is about the nipples that make them such a crave and a catalyst for sexual arousal? I can hardly understand it."
She added; When I wear a Bra, I do it for you. To help you help yourself from going crazy over nipples. When I don't wear a bra, I do it for me. To help me help myself fucking breathe."
Mercy Eke Explains Why Nigerians Doubt Her Relationship With Ike
Mercy Eke had a lot to say about people who steal believe that her relationship with Ike Onyema is simply a stunt.
The reality TV star spoke about this during an Instagram sit-down, in which she talked, among other things, about their relationship, her concern for folks who don't believe in them, and more.
"People still doubt it because it is too real [and] because they don't believe something they don't know; they don't believe our kind of relationship, love, whatever it may be," she said.
"They don't believe that someone like me can be with someone Ike can be in love," she continued, adding, "we are not trying to prove a point."