Coronavirus: Scientists say 5G does not transmit Covid-19
As opposed to conspiracy theories and viral Whatsapp voicenotes. There is an increasing wave of public opinion asserting that there is a positive link between Coronavirus and 5G technology.
However, Dr Simon Clarke, associate professor in cellular microbiology at the University of Reading, UK, says that this is nothing but "complete rubbish" while also adding that it is biologically impossible for this to happen.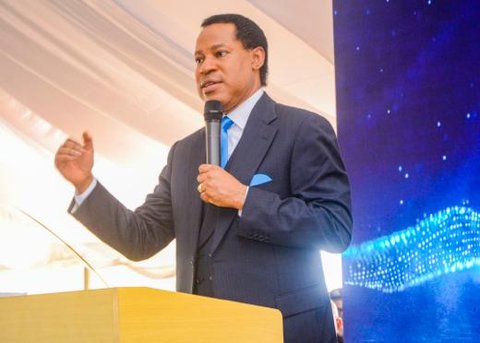 What exactly is this 5G?
5G [Fifth generation] is the latest of the wireless mobile phone technologies, first widely deployed in 2019. It was brought into Nigeria for its testing phase in November 2019.
Just as other mobile technologies such as 2G, 3G and 4G, 5G data is transmitted over radio waves. 5G is meant to be an improvement on 4G. It is designed to be an evolution in telecommunication standards. Think of it in terms of how iPhones create upgrades annually.
5G and Coronavirus
Whether through Facebook posts, a viral Whatsapp message or politicians like Dino Melaye, there have been a lot of back and forth on the possible role of 5G in the spread of the global pandemic. Some have claimed that 5G can suppress the immune system, thus making people more susceptible to catching the virus. Some others suggest the virus can somehow be transmitted through the use of 5G technology.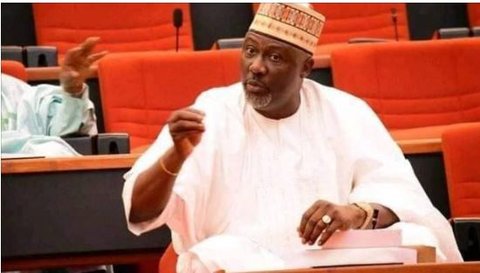 What Dino Melaye and other proponents of 5G Armageddon said:
"From my research, this coronavirus is really not the problem. The major problem is this 5G that has been delayed.
"It is the reaction from this 5G that has some biological interactions with our cells. 5G technology is a killer; 5G technology is what is now helping to mobilise flu that comes in (the) form of coronavirus."
Tacha, one of the most popular faces off Nigeria's biggest reality TV show, Big Brother Naija, also has this to say concerning 5G:
Pastor Chris Oyakhilome of Believer's Love World has some theories, too:
But according to the WHO, these claims are false
"Till date, and after much research performed, no adverse health effect has been causally linked with exposure to wireless technologies… provided that the overall exposure remains below international guidelines, no consequences for public health are anticipated." WHO says.
The UK's department of Digital, Culture, Media, and Sport (DCMS) also argues that there is "absolutely no credible evidence of a link between 5G and coronavirus."
They believe that there is absolutely no credible evidence of a link between 5G and coronavirus.
Here's what the ministry of communication and digital economy said:
Most of the countries where the coronavirus have spread to do not even have 5G network!
While the coronavirus has spread to about 200 countries, the Global mobile Suppliers Association (GSA) – the umbrella body for companies across the worldwide mobile ecosystem – reports that the fully mobile 5G services have been launched in just about 40 countries.
288 New cases of Coronavirus Confirmed in Nigeria, Totaling 5445
288 new cases of coronavirus have been recorded in Nigeria, bringing the total number of confirmed cases in the country to 5445
READ BELOW:
288 new cases of #COVID19;
179-Lagos
20-Kaduna
15-Katsina
15-Jigawa
13-Borno
11-Ogun
8-Kano
7-FCT
4-Niger
4-Ekiti
3-Oyo
3-Delta
3-Bauchi
2-Kwara
1-Edo
5445 cases of #COVID19 in Nigeria
Discharged: 1320
Deaths: 171
COVID-19: We Can't Explain Where The Chinese Doctors Are Or What Happened To Them – FG
The Federal Government has said it does not know the whereabouts of the Chinese doctors and technicians who came into the country to offer assistance to Nigeria in the fight against the Coronavirus.
Speaking at the daily briefing of the PTF in Abuja on Thursday, the Minister of Health, Dr Osagie Ehanire, wondered why there was so much interest in knowing their whereabouts and he told journalists not to ask him the question again.
Ehanire said:
"I want to explain first of all that I think not all of them were doctors and I heard that some of them are technicians, but they are staff of CCECC, the Ministry of health is not their host, so we can't always explain what happened to them or where they are.
There seems to be a lot of interests in these doctors but they are the staff of a company and I think they are on the company visa. So I will be very happy if you don't ask me about where they are because they are not really our guests in that sense.
But we have been able to learn some things from them by interacting with them from their experience in their country, we shared ideas about what they did in their country in managing Covid -19."
Don't allow Governor Tambuwal mislead you on Infectious disease bill – Reps tell Governors
The house of representatives has asked the Nigeria Governors' Forum (NGF) not to allow Governor Aminu Tambuwal of Sokoto State "mislead" them on the infectious disease bill.
LIB reported yesterday that Nigeria Governors Forum (NGF) asked the national assembly to suspend the infectious disease bill and to give room for consultations with state governments and other stakeholders. The Governors also disclosed that they were briefed about the bill by the Vice Chairman of the forum, Aminu Tambuwal during a virtual meeting. 
However reacting to the statement from the forum, the house of representatives claimed that Tambuwal's position on the infectious disease bill is influenced by his "personal and partisan opposition" to the emergence of the current house leadership under Femi Gbajabiamila.
In the statement released by the house of representatives' spokesperson Benjamin Kalu on Thursday May 14, the Governors were told that their opinion will be welcomed by lawmakers. They were however reminded that the role of the national assembly in constitution amendment, is not subject of concurrence of state houses of assembly or state governors.
The statement reads;
"It is rather surprising that the NGF, in arriving at its decision, relied on "an update from the Governor of Sokoto State," who, apart from being a lawyer, is a former Speaker and an ex-ranking member of the House, who should know better and guide the Forum accordingly.

"We assume that his position was informed by his well-known personal and partisan opposition to the emergence of the current leadership of the house considering his obvious stance in 2015 and 2019 .

"Unlike in a constitution amendment matter, where state houses of assembly have a defined constitutional role to play in effecting any review to it, Bills such as the Control of Infectious Diseases are not by our constitution subject of concurrence of state houses of assembly or state governors. We do believe that our respected Governors are aware of this lawful processes of legislation and should not be misguided by a biased position of a former speaker .

"Notwithstanding, the House expresses its readiness to work with the Committee raised by the NGF to meet members of the Green Chamber on the Bill. The Governors are our critical stakeholders in nation building, and we understand the importance of working with our Governors at critical moments such as this pandemic period."