"Go Ahead And Cut Me"- Angry Man Tackles Fulani Herdsman Armed With A Machete On A Vegetable Farm
"Go Ahead And Cut Me"- Angry Man Tackles Fulani Herdsman Armed With A Machete On A Vegetable Farm
It was a sad day for an elderly woman and her family members after Fulani herdsmen led their cows into their vegetable farm and destroyed everything. According to a video that was posted PUNCH, Fulani herdsmen brought their cows into a vegetable farm to graze, the cows grazed on the vegetables and destroyed the rest. The elderly woman who reportedly owns the vegetable farm was set to harvest her vegetables on the same day that herder's cows grazed on it.
Before the owner of the vegetable farm and some elderly men came to the farm, people who lived near the farm begged the herdsmen to leave because the vegetables were due for harvest already but they refused. Two elderly men accompanied the woman who owned the farm and they later came and confronted the herdsmen who brought their cows into the land. One of the men faced the herdsmen and blasted them for bringing their cows into another person's farm, he started to order them to leave the farm but they were adamant and refused to leave.
"Are you the one that loaned us money to plant these vegetables? Why are you bringing your cattle to graze here? Leave here now," one of the men who was already angry yelled at the herdsmen.
"You people are looking for trouble," one of the herders replied the the man who ordered them to leave.
"Who is looking for trouble? Who is the trouble maker in this instance? Are you not the one seeking to cause problems now?" a man replied as he approached one of the herders.
As the man was walking up to the herdsman, the herdsman brought out his sharp machete and threatened to use it on him if he doesn't go back. He raised the machete up and wanted to strike him with it but was reluctant, the angry man dared him to use his machete on him.
"Go ahead and cut me, strike me with the machete and let us see," the bold man tackled the herdsman. Other herders came together and asked the angry man to move back while they told their colleague to keep his machete.
"The cows have eaten all the whole vegetables, everything is gone," a man continued to lament.
The shocking thing about this video is that one of the herdsmen tried to attack a man who asked them to leave a farm owned by an elderly woman. The herdsmen didn't show any remorse as they led their cows out of the farm reluctantly. Nigerians reacted to the video and they weren't happy with what happened to this old woman, check out their reactions below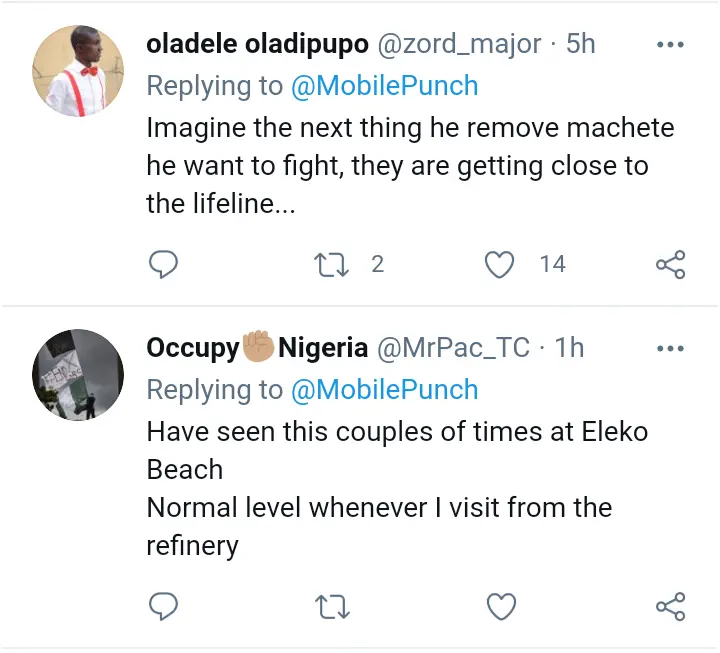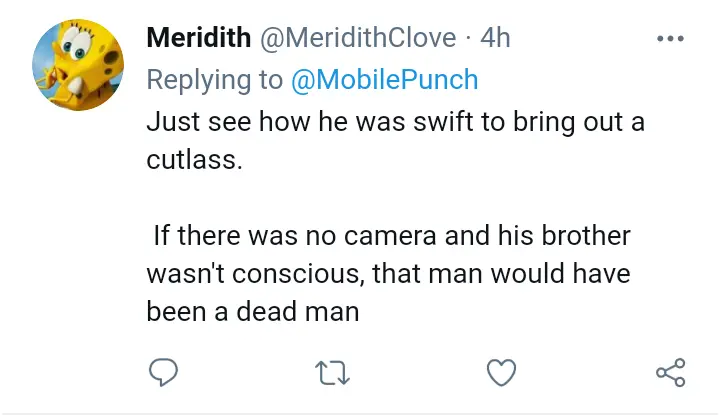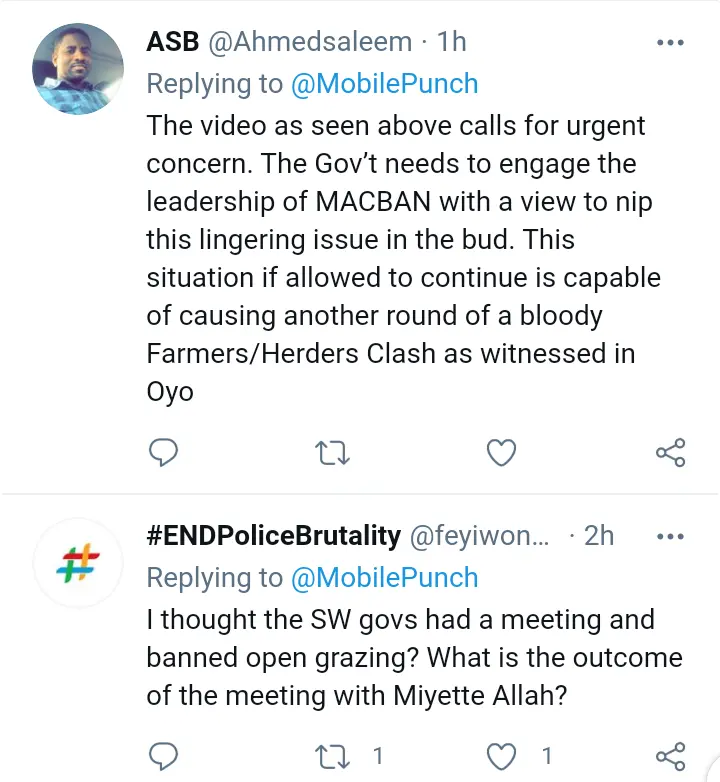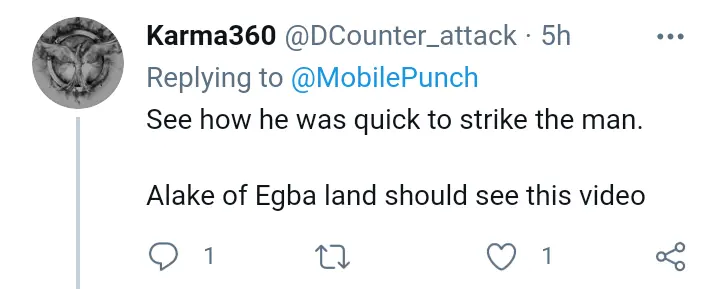 What do you think about this? Don't you think that something needs to be done about the way cows are grazing on other people's farm?
Recommended for You